R&D
The 360*  Immersive Fishbowl Webinar Design
Recently, I have been doing some research on what the future of higher education may look like.
My conclusion is that we will need a virtual space to support creative thinking and promote innovation by developing 'people skills'.
A model that I would like to do some research and development work on is:
the 360* Fishbowl Webinar Model.
This design blends:
> 360* video
> 2D video
> liv
> smartphone webinars
> voice-to-text auto-transcription / tag clouds
See summary diagram below.
Please see a short 12 minute summary video at:
New Feature:
Video Drone for Top-Down 360 Perspective and 'Fly on the wall' immersion.
> Along with the 360* video camera on the floor in the centre of the 'Fishbowl' you can get a top view of the stakeholders
> Instead of passing a microphone in a large group discussion, you can fly the drone.
~~~~~~~~~~~~~~~~~~~~~~~~~~~~~~~~~~~~~~~~~~~~~~~~~~~~~
---
Learning and Skills Group Webinar –
Summary analysis of text chat about a 'Future of Education' presentation.  See my summary for my book chapter on the Future of HE.
https://drive.google.com/file/d/1zzxV4Y7788KZTeJqjBOd8aYYs-Me7wZa/view?usp=sharing
---
I have joined the ORCID research community. See my profile at:
---
ORCID – Research Network Member
---
Gresham College: Presentation on eLearning Consultancy
This presentation demonstrated how Gresham College could move from the current 'talking-head' 2D video format to involve the blended audiences with webinars, dynamic professional social network search and move towards AR/VR Lecturers.
Please see my Flash recording: http://eseminars.adobeconnect.com/pyb2gljuyzzp/
Here is the PDF of the slides: https://drive.google.com/open?id=1s0i4TSXBOnjGwZHHzfpHANABQ4uJe69r
---
Active Learning Toolkit
(c) 2018 Dr Anthony 'Skip' Basiel
Please contact me on abasiel@gmail.com for the Toolkit files.
Some business game simulations are:
Go Venture World https://goventureworld.com/
Simulation Platforms (e.g. The small business game www.thesmallbusinessgame.co.uk/
See also: Tycoon games, GameLearn, OSOSIM, etc.
I am available to run workshops on building game design into your teaching / training design. Please contact me at abasiel@gmail.com
---
Empower Conference – Manchester, UK October 2018
(QR Code Hunt)
Conference Resources:
See the keynote PDF slides of a) the keynote seminar b) the workshop
---
Guest Speaker Proposal:
Learning and Teaching Committee
This draft proposal looks at two models for guest speakers:
a) Traditional – Professionals from industry share real-world learning
b) Live Case Studies – Guests from industry come in with a real challenge faced in their organisations to get students to research, analyse and present solutions.
See: https://drive.google.com/open?id=10YLxnPZeP94QAZsaMTlswM6C8883r3cv
---
Research YouTube Channel – Dr Anthony Basiel
You can find a wide range of video tutorials on research and development at:
https://www.youtube.com/channel/UC1V20dQ7grFWBepW7c_urhw
---
Pieces to the
learning puzzle
Shubham Raheja, a former student, is working as a mobile journalist for the Hindustan Times and has asked me to comment on a recent web video.  Please download my presentation at: https://drive.google.com/open?id=0B5KEPSFKjo5OeGZDVWhpVmV3LU0
You can see my Flash Video at: http://tinyurl.com/y7hftdux
~~~~~~~~~~~~~~~~~~~~~
[~~~~~~~~~~~~~~~~~~~~~~~~~~]
University of Roehampton
– eLearning Innovation Workshop
Please download the Pdf. file of this presentation.
See the Adobe Connect Flash talk.
http://eseminars.adobeconnect.com/pdr1dlgfxuxq/
Please email your comments on the video:
 [~~~~~~~~~~~~~~~~~~~~~~~~~~]
University Ranking Roadmap Toolkit
(C) 2017 Anthony Basiel
The induction video is at: http://eseminars.adobeconnect.com/p97vazjd4bq/
eMail abasiel@gmail.com if you wish to see this resource, Thanks.
~~~~~~~~~~~~
Educational Development and Motivation
This talk looks at eLearning issues for Higher Education.
Download the PPT file.
Flash Talk at http://eseminars.adobeconnect.com/p7d86wvwisi/
YouTube Video at https://youtu.be/t2kPc1WjvOM
~~~~~~~~~~~~~~~~~~~~~~~~~~~~~~~~~~~~~~~~~~
UCFB Presentation
Download the PowerPoint Presentation. 
~~~~~~~~~~~~~~~~~~~~~~~~~~~~~~~~~
AccessHE –
Presentation about strategies to improve HE opportunities for London youth.
See https://drive.google.com/open?id=0B5KEPSFKjo5OZXBZVHFhMEJPbU0 
~~~~~~~~~~~~~~~~~~~~~~~~~~~~~~~~~~~~~~~
Guys St. Thomas – Dental Institute Presentation:
This talk explores the vision of eLearning and Blended Learning at the Dental Institute.
Click here or the picture to download the PDF file of the talk.
Flash video: http://eseminars.adobeconnect.com/p74d3miz1rc/  
YouTube video: https://youtu.be/hXA5FZ1jKdE 
~~~~~~~~~~~~~~~~~~~~~~~~~~~~~~~~~~~~~~
 
Regent College Presentation:
Level 6 – Strategic Management
See the video: https://youtu.be/8Yc-WD3dIig
Flash version: http://eseminars.adobeconnect.com/p2uit7k1etf/ 
Download the PowerPoint slides:
https://drive.google.com/open?id=0B5KEPSFKjo5OUldRNlJhMmlodjA 
~~~~~~~~~~~~~~~~~~~~~~~~~~~~~~~~~~~~~~~~~~~
South Bank University Presentation  12/16
'How Can Course Directors
Provide a Positive Student Learning Experience?'
[ click the picture to see the YouTube Video of this short 8 minute talk] 
See the 8 minute Flash Talk at http://eseminars.adobeconnect.com/p3w3g6cmmib/ 
See the talk on YouTube https://youtu.be/VVHFrbQflgc
Download the PowerPoint file from https://drive.google.com/open?id=0B5KEPSFKjo5OeUpCR3hGYW9CbVE 
Please email me with any questions: abasiel@gmail.com 
~~~~~~~~~~~~~~~~~~~~~~~~~~~
A 'Dynamic FAQ Model':
Towards active online support
Learner support can range from the a 'top-down static FAQ' to a dynamic 'peer-to-peer online community'. One example is to copy the text discussion from a webinar into a FAQ archive. See the Learning and Skills Group. The PSN (professional social network) tab on this website explores the use of  a Web 2.0 'learner-generated' content model to making FAQs dynamic.
Another active online eLearning support resource can be an artificial intelligence (AI) chatter bot.  Use the link below to have a discussion with my AI live text discussion chatter bot. Ask it a specific question to start (e.g. What time is it in London?). The more it is used, the more it learns. Have a try at this one:
[Click here to open my AI chatterbot on a new tab or web page]
Please email any questions or comments to abasiel@gmail.com
~~~~~~~~~~~~~~~~~~~~~~~~~~~~~~~~~~~~~~~~~~~~~~~
Please see my book is at:
www.routledge.com/books/details/9780415528573
(m) +00447771998799 (9-5 GMT) text/call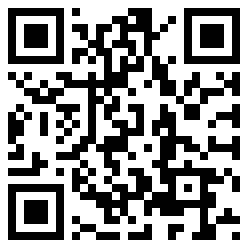 ---
Social Media Marketing
Learning Activities                                                     12 February 2016
Presenters: Anthony Basiel, Sam Koolmon
For today's workshop there will be three Social Media Marketing activities:
Learner-generated quiz
Peer-to-peer customer testimonial YouTube video
Business Scenario – analysis and discuss
At the end of these activities learners will be applying these concepts:
From the content provided in the PowerPoint presentations students will make 3 multiple choice questions which will be used as a learner-generated review at the end of the lesson.
Use YouTube to generate a web video testimonial for their business
Provide a critical review the web videos presented in class
Discuss and analyze a business scenario to provide an action plan for the company
Related resources:
Online Poll or Voting: https://www.polleverywhere.com/
Respond at PollEv.com/anthonybasie822
Text ANTHONYBASIE822 to 020 3322 5822 once to join
YouTube:
Record your own YouTube Videos
https://www.youtube.com/watch?v=Ntjle6tt_sI
Some examples:
http://wistia.com/blog/getting-started-video-testimonials
https://www.youtube.com/watch?v=WQW1jqPsyJ4
https://www.youtube.com/watch?v=AlPlXL3K-K0
https://www.google.co.uk/webhp?sourceid=chrome-instant&ion=1&espv=2&ie=UTF-8#q=good+examples+of+web+video+testimonials&tbm=vid
[NOTE: Only after the workshop is finished and you have done the feedback form you can download the activity sheet: GSMsocialMedia-Activity1-v3 ] [Samples of policy ]
---
eLearning in Business Schools: Trends and Predictions for 2016
Dr. Anthony Basiel
I have done a presentation in Cambridge about what eLearning trends will impact Business Schools. If you would like me to do a talk for your organisation – please contact me on: abasiel@gmail.com
Please see the Adobe Connect recording:
http://eseminars.adobeconnect.com/p28vvlbgq3n/ 
Please see my PDF file notes from a Google Doc:
https://drive.google.com/file/d/0B5KEPSFKjo5OVVpfZHFwNHdyVFE/view?usp=sharing 
Download the PPT files from Google Drive at:
https://drive.google.com/open?id=0B5KEPSFKjo5OWkxyLVVINEE2NFE
[Download this resource only after the workshop is finished. When we have completed the end of session feedback form at GSMsocialMedia-Activity1-v3 ]
~~~~~~~~~~~~~~~~~~~~~~~~~~~~~~~~~~~~~~~~~~~
Augmented Reality Talk  25 Feb. 2015 – London
QR Code Knowledge Search
Thanks for your contributions to our discussion about 'virtual knowledge'.
If you are here you have used some AR to come to this summary:
If Information is applied data, and knowledge is applied information, then through this event we have created some web wisdom by applying our knowledge in a virtual context by blending learning technologies.
Please do keep this dialogue going by contributing to my blog at:
https://abasiel.wordpress.com/augmentedreality/
You may wish to also see: 
My Doctorate thesis: 'ePedagogy for Virtual Learning Environments'
https://drive.google.com/file/d/0B5KEPSFKjo5OeWxIeGhYdWZOMzA/view?usp=sharing
My Routledge Press Book:'Teaching and Learning Online'
http://www.routledge.com/books/details/9780415528573/
My British Council book chapter: A practice-based exploration of technology  enhanced assessment for English language teaching
Please continue to read some of my eLearning R & D below….
~~~~~~~~~~~~~~~~~~~~~~~~~~~~~~~~~~~~~~~~
Montage Clouds – a new media approach to text abstracts
Introduction
This introduction puts forward a business case for proposing a new project to explore the value of providing our clients a preview (taster) or at-a-glance summary of the eLearning courses. The focus of this proposal is to examine this issue from an eLearning accessibility and usability perspective.
The conventional way to present this preview is as an abstract or executive summary. This can be automatically generated for free by online tools (e.g. http://smmry.com/ ). Appendix A is a sample of the Equality and Diversity Course – Unit 2 on Age. A key word frequency analyser (http://tools.seobook.com/general/keyword-density/ ) will provide a list of the most used words in the course (or unit, depending on the transcript provided). For Example, Appendix B shows the 'key words' appearing in Unit 2. (http://textalyser.net/, http://www.online-utility.org/text/analyzer.jsp ) which can be heard using text-to-speech software (http://ctrlq.org/listen/ ) and this MP3 file can be downloaded.  Please note! As discussed in more detail at the end of this document – commas and spaces are used to make a needed gap between words to make the audio file easier to understand.
A new way is to compile the text as a TAG CLOUD which can be easily done using a free online generator such as http://www.wordle.net/ . A sample of the Equality and Diversity unit on age is seen below.
Figure 1Tag Cloud of Equality course – Unit 2
Image ALT-TEXT tags (the HTML code) can be used for screen readers to say the words in the image summary.
The next stage of this project will expand the image of the text-based tag cloud to make a photo montage or collage of the key words. At present a tool to convert the key words directly into a Google Image-style Search engine has not been found. But, online collage generators (http://www.picture2life.com/ , http://www.collagemaker.me/) do help to make an overview in images of the course content. Below is a collage made from the Fire Safety course images within the course asset file.
Figure 2 Fire Safety collage
The final progression of this project proposal is to move the preview into an animated version. A sample of the Fire Safety collage above is seen at: http://slideful.com/v20130211_2125343646194159_pf.htm
To make a more multimedia version sound, music or the text read aloud for each image can be added.
Summary
This project proposal can be explored in stages to test with a pilot group to measure the value of developing this feature for future courses.
The IBM 'Many Eyes' project is a great example of data visualisation. See http://www-958.ibm.com/software/analytics/manyeyes/
Adding a 'suggested courses' feature to follow-up is another branch this project may investigate next.
~~~~~~~~~~~~~~~~~~~~~~~~~~~
eLearning  Evaluation Strategy (Draft)
This document is a draft strategy to deal with the issues of evaluating the eLearning resources and related projects in my workplace. Comments are welcomed to abasiel@gmail.com
Click to see the file in Google Drive.
~~~~~~~~~~~~~~~~~~~~~~~~~~~
Models  Of Webcasts And Webinars: Towards Interactive New-media Webcasts
Authors: Dr. Anthony Basiel, Middlesex University and Dr. Mike Howarth
Click this link to download the PDF to explore how to design your webinars and webcasts.
Please do email me with any questions.
Dr Anthony 'Skip' Basiel abasiel@gmail.com
~~~~~~~~~~~~~~~~~~~~~~~~~~~~~~~~~~~~
Design Samples:
I have some samples of my work at:
https://abasiel.wordpress.com/2010/05/01/info-conf-captivatetalk-walkthroughsteps/
Some Publications:
http://eprints.mdx.ac.uk/view/creators/Basiel=3AAnthony=3A=3A.html
http://en.scientificcommons.org/anthony_basiel
~~~~~~~~~~~~~~~~~~~~~~~
Better World Talk – 11 Oct. 2011
Better Education –
Here are the PPT slides of my talk on eLearning.
There are some good Adobe resources to compliment this talk such as:
> http://acrobat. com
> On the http://www.adobe.com site: Photoshop express, and Adobe TV.
Enjoy,
Dr Anthony 'Skip' Basiel
eLearning strategy for moving from PDF format to new media                                       September 2011
googleapps domain="docs" dir="present/embed" query="id=dg9mr8hf_1154c9jx5tgk" width="410″ height="342″ /]
~~~~~~~~~~~~~~~~~~~~~~~~~~~~~~~~~~~~~~~~~~
2015 – University of West London
Priorities as Head of Academic Literacy and Learning Support?
How would these be implemented?
Download the PPT slides
https://drive.google.com/file/d/1rk8UNj2gjHgiXYFobXt1_8j17ehlgPjH/view?usp=sharing
The PDF file with notes: https://drive.google.com/open?id=1sRmaQd1cStlulHodxCXh-D2oOI4tzm3r
~~~~~~~~~~~~~~~~~~~~~~~~~~~~~~~~~~~~~~~~~~~
Converging eLearning Media Model
Dr, Anthony 'Skip' Basiel                                                                                               March 2010
This summary outline highlights the elements of an innovative eLearning pedagogic model and related on/offline systems to create blended learning events and opportunities. This model explores Web 1.0 and Web 2.0 eLearning and eMarketing strategies (Qualman 2009).
The main components of the Converging eLearning Media Model are:
Search Engine Optimisation (SEO) designs and strategies,
Professional Social Networks (PSN),
Alternative Reality Game Theory (ARG),
Bluecasting at face-to-face (f2f) events / Mobile learning,
Rapid ePublishing Model with webinars / webcasts,
The European Commission's  Study Visit Model (formerly CEDEFOP),
Informatology Lunch Meetings and Company Raids,
Social Graph (Network) Theory and Metcalf's Law (Computing Science),
Moore's Transactional Distance Theory (TDT) and Basiel's Transitional Autonomy Model  (TAM),
De-schooling  Society perspectives (Illich).
Search Engine Optimisation (SEO) designs and strategies
With the increase in Web 2.0 tagging in the semantic network (add Burner's Lee Ref.) and the increase in reusable eLearning objects (add John Cook Ref.) there is a growing need to be able to have a strategy to organise and find text and new media files and resources on the web. Search Engine Optimisation (SEO) is not restricted to increasing Google rankings. This topic is critically reviewed to be adapted to an eLearning context.
Professional Social Networks (PSN)
LinkedIn (add web reference) is one example of a social network website that focuses on the professional  market sector. Elgg, the open source social network environment is examined in relation to the Emerald InTouch platform (add ref). The PSN eLearning and eMarketing designs are explored from a 'Socialnomics' perspective (Qualman 2009).
Alternative Reality Game Theory (ARG)
Alternative reality game theory (ARG) involves an eMarketing strategy of blending digital media with the analogue world. An example of this is seen with the films in the, 'The Bourne Trilogy'. New media advertising (e.g. film trailers) are linked to GPS / mobile phone tasks and billboard posters to create a game scenario. This approach can be adapted and applied to an eLearning context.
Bluecasting at face-to-face (f2f) events / Mobile learning
Bluecasting involves broadcasting text (SMS), images and or Flash video content to mobile phones. This is done via a Bluecast transmitter.  Small bits of eLearning information are sent to potential or current stakeholders to add to a string of connected eLearning events.  An example may be sending the programme of events to conference delegates' mobile phones as they enter the event.
Rapid ePublishing Model with webinars / webcasts
The 'Rapid ePublishing Model' integrates three elements of learning:
A real-time ('live') webinar  / webcast provides the speaker and host  to present an interactive multimedia event  supported by real-time text discussion.  (Add ref.)
An eBook chapter – designed in a 'Quick Guide' format that complements the webinar. Cost models can be researched and developed on this model where the webinar is free, but gets PSN advertising and there is a nominal cost for the eBook chapter.
Live Blended Conference Event – A f2f event that is linked to the PAP (Pre-At-Post) model. In a PAP blended eLearning strategy there is a set of activities before the f2f event to provide induction and context. The live event is recorded as well as the Q & A session interactions. Lastly, an online PSN provides a way to keep the energy, discussion and network building to move in a positive direction.  (Add ref for PAP)
The European Commission's Study Visit Model (formerly CEDEFOP)
One of the best learning programmes is the European Commission's (EC) Study Visit  (add URL of CEDEFOP and our picture gallery). The delegates visit another country to explore their perspectives, problems and solutions to vocational education related issues. I represented the UK in 2001 at Rhodes for the . After that event I was asked to host two Study Visits in London. The four-day format is a mixture of several learning designs:
Academic conference – A kick-off event usually involves presentations with Q &A sessions. The speakers are comprised of the host organisation's management and any political representatives of the region. Local experts of the visit theme are invited to do case study-style talks.
Visits to local organisations – Following days of the visit include opportunities to go to local businesses to meet representatives. This usually includes a tour of the facility. Occasionally, it is possible to meet the employees / students of the establishment. This part of the visit provides a different 'bottom-up' perspective of the issues.
Seminars, workshops and plenary sessions – Other opportunities are provided to meet in small groups to exchange ideas or do 'hands-on' type activities. In the events we hosted on eLearning systems to support work based learning we gave delegates the chance to try out software and online systems that they could then use in their own countries.
Informatology Lunch Meetings and Company Raids
A professional social network called Informatology offers some innovative ways to learn in a more informal design (Add URL). The lunch meeting model is a great way to exchange experiences and ideas with a small group of people (less than 12) over a meal. Although there is a suggested set of topics, there is not a set or fixed agenda. This informal learning structure promotes a serendipitous opportunity (Add ref to the Scotland conference).
The company raid is like the EC's Study Visit model where you are invited to go to the business and meet the various organisational stakeholders. Again, this semi-structured informal agenda allows for professional social networking. I am working with Informatology on research and development for a 'virtual company raid' where a mobile device (e.g. wireless internet laptop ) is used to conduct a portable webinar-style 'walk-about' using web video conferencing and live text chat.
Social Graph (Network) Theory and Metcalf's Law (Computing Science)
Social Graph Theory started out as a way to examine population growth patterns in Biology. It has recently been associated to the mathematical patterns of human / technical growth related to computing science and Web 2.0 online social networks. Qualman (2009) discusses social graph theory in the context of 'Socialnomics'. I have made the link between this theory and the design potential of webinars and webcasts (add JET paper URL). Metcalf's law was originally set in the context of establishing the value of a computing system in terms of the number of nodes in the network infrastructure. This is another way of looking at the relationships of people communicating and collaborating via the Web that can be adapted and applied to an eLearning context.
Moore's Transactional Distance Theory (TDT) and Basiel's Transitional Autonomy Model (TAM)
Moore's (add ref. Date) TDT examines the relationship between structure, communication and autonomy in an eLearning event. His apothem states that there is greater transactional distance when there is more structure and less communication to promote autonomy in the learning design.
Basiel (2007) looks at the relationship between eLearning content, communication, pedagogic design and management in relation to a learner's autonomy.  Profiling, an eLearning research technique and toolkit is offered as one way to get an overview or gestalt perspective on eLearning design and systems. A set of software toolkits and websites are also available to link the theory to practice (add URL).
De-schooling  Society perspectives (Illich)
In the 1970's there was a call to move the education process from only in the conventional classroom model to an informal network or web of real-world learning (add ref). This model moved learning from the structured traditional transmission model to one of a 'book club discussion' approach. The focus was on the network of social learning opportunities years before the WWW and the current social media craze.
References
https://en.wikipedia.org/wiki/Deschooling_SocietyQualman E. 2009, SocialNomics – Wiley Publishers
https://en.wikipedia.org/wiki/Deschooling_Society